AFTERNOONS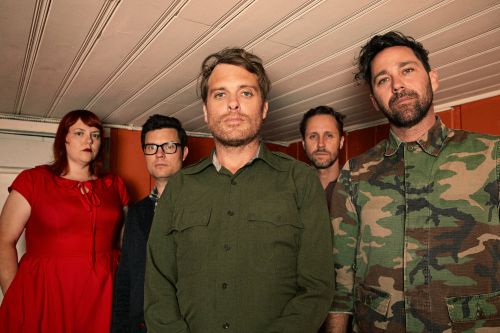 | | | |
| --- | --- | --- |
| Years active: | Genres: | Related artists: |
| Ca. mid-late 2000s | Pop/Rock | n/a |
Main chronology:
---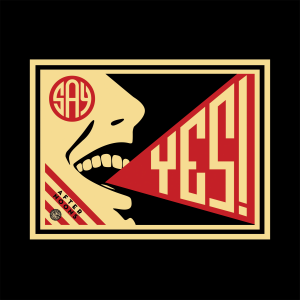 AFTERNOONS - AFTERNOONS
1) Graffiti Artist; 2) Say Yes; 3) Saturday Morning; 4) Bored Teenagers; 5) Gloria; 6) Love Is a Western Word; 7) Oh Heather; 8) Perfect Wilderness; 9) Said I Might; 10) The Intervention; 11) We're Just Below the Sun
Semi-posthumous pick-n-mix pop bombast from a spectacularly unlucky band who finally got the chance to get their music out.
Here's a brief summary of the history of Afternoons. The band formed out of another band, Irving, with the two lead members feeling that their latest ideas did not work with their current band; they split off, tried to find members to join the project they now called Afternoons, and eventually recruited their old Irving bandmates when they found no one else who they gelled with. A local radio station gets really hyped out about the initial recordings and the word-of-mouth reputation starts spreading, and the band got picked up by a label and begin plans to get recording their debut under a Grammy-winning engineer. Suddenly, the aforementioned radio station shuts down without warning, taking down the initial grassroots buzz with it. Then a clash with a Welsh band also called Afternoons forces this Afternoons to change their name to Shadow Shadow Shade, rendering all their printed promotional material useless. Their management tells them to drop the album they've been working on and to record a new one from scratch, and once it's done and ready to go out, the management's promo tactic is to not promote the record at all so no one knows about it. Closely following this, the band's booking agent literally disappears in an earthquake and upon rescue, quits the industry, leading to a cancellation of the upcoming tour. Then the band's label get bought out by another label and the band are immediately dropped - at which point they simply call it quits. Because after all that, why not?
I went on a little research trip around the internet to find out a little bit more about this band that I discovered in a mixtape and who have very little information of them online, and I did not expect to bump into one of the unluckiest groups known to man.
Some years after the dissolution of Shadow Shadow Shade the band re-formed under their original name to release the album they originally shelved around 2009 - i.e. Say Yes, this very album - but they have since been so quiet that I doubt the reunion lasted any longer than that. For the band the release of Say Yes looks to be more about bringing closure than a second (or third) start. For the listener, knowing the context, it's an interesting piece of internet indie mythology. Here's a group who could have easily become part of the blog canon; the size of the sound present on Say Yes would've slotted right in with the early-stage Polyphonic Sprees and Arcade Fires, complete with big group vocals all over the place and horns galore but just with more synths (before either band discovered synths). I'm going to say it right off the bat that this isn't a lost classic that is desperately due a posthumous appraisal, but it's very good in what it is: the debut album of a band with a whole lot of ideas.
The piece of initial lore about the core members feeling stylistically restrained in their original band seems plausible, because the one thing that jumps out from Say Yes is that it reinvents itself with nearly every song. There's a common ground between each track through the production and certain elements (lots of group vocal harmonies in particular) tie the songs together, but you could take each song out of its context and convincingly argue that they're from completely different albums. "Love Is a Western Word" hits all the golden late 00s blog-indie tropes, "Graffiti Artist" and "Bored Teenagers" go full-on synth pop, "Oh Heather" is a Nick Cave ballad before it flicks into a super-processed club stomper, "Perfect Wilderness" flirts with a darker acoustic edge that's at odds with the rest of the record's shining synths, "Said I Might" threatens to go rockabilly, "We're Just Below the Sun" would've been at home on MGMT's Oracular Spectacular and yet, somehow, the pompous parade march of "Say Yes" still sounds out of place amongst all of these. You can't help but respect the ambition and Say Yes does manage to make something oddly cohesive out of its wild disregard for consistency: it's a bit of a mess but it's almost close to making a statement out of the mess.
But really it's just a slightly unrefined debut from a band with a ton of potential. There's a number of great songs here - "Say Yes" is positively explosive, the swooning synth epic "Bored Teenagers" would have been a shoe-in on any respecting songs of the year list in a world that was kinder to the band, and "Gloria", "Love Is a Western Word" and "Oh Heather" could have stood a chance too. The whole mid-section of the album is a minor triumph of uninhibited and unrestricted creativity, synths frolicking in wild abandon set to propulsive rhythms and the band's sincere attempts in building choruses and singalong moments that would unite strangers in festival fields. It's a pick-and-mix indie pop bombast. As a part of the scattershot nature of the album though, sometimes the band either quite don't hit the target (both "Said I Might" and "Perfect Wilderness" have good ideas that don't realise as well as they could), offer lesser variants of established tricks ("Saturday Morning") or just fade in the background ("The Intervention"). You can tell why there was buzz around the band and why they were threatening to be the next big thing, and also that maybe album number two (if we ignore the Shadow Shadow Shade album, which is very different) would have taken them there.
You can't help but root for Afternoons though, even if retrospectively, and I am left wanting a little more. There's a vision behind Say Yes and Afternoons were a band with clearly a lot of things to say, and you can almost imagine a series of equally diverse, even more exciting albums in the horizon. Unlike many of my single-album internet fancies, this wasn't just a case of the great random number generator of life not picking a band in their favour but it was seemingly actively wanting to sabotage them, which makes the album all the more sympathetic. It's got as many great possibilities as it does great songs - and the silver lining is that the album eventually got the chance to get out there and get a chance to live a second life among random passers by like me.
Physically: n/a, I only own a digital copy and as far as I know there's no CD issue of this.
---
Back to beginning